OUR EXPERIENTIAL OFFERINGS
Imagine knowing your full potential and creating your ultimate future from a place of fulfillment. With Vista Caballo's experiential simulators this imagination is made real. We provide customized, in-person experiences either on-site or at one of our chosen stunning wilderness locations.
The study conducted at Vista Caballo is impressive. Horses are well known to be "tuned in" to human emotions and can feedback our true inner states. Our research has found that the heart's magnetic field can easily be measured radiating outside the body and that our emotional states are reflected in the information riding on these fields. It was also shown that horses inner states are also reflected in their heart rhythms and that their heart rhythm patterns change in response to humans emotional states, especially when we are feeling a positive emotion. It appears that being with horses can help us become more coherent, a state that is associated with reduced stress, and improved cognitive functions and decision making capacity. Vista Caballo's data supports the perspective that the human horse connection enables participants to naturally benefit from the power of the heart to increase their humanistic thinking and social optimism — which is precisely what the world needs more of.
These are interactions with horses for your personal and leadership development. For two days you (and your team) will step out of your world to experience theirs. You'll come face to face with your subconscious operating system and what's holding you back from getting ahead.
KEY FEATURES OF THE PRIVATE IMMERSION
A customized-in person experience on- or off-site for individuals or group training.

1-on-1 Leadership coaching with Lisa Arie. Unlock key insights to fulfill your purpose as a leader.

Work with all your intelligence systems. You have several.
Identify blind spots. Experience real-time what it's like to operate and see the impact without them.

Add on our science-based, interactive on-line program to integrate your new learning as you return home. For teams, move and integrate the learning forward together.
"I am a searcher of transformative experiences. What I did not know would happen at Vista Caballo was the connection to and the power of the horses. It was

mind blowing
and so
authentically real
. And it continues. It sustains.
It gave me increased vision and knowledge
. The work of Vista is real, authentic and comes from the heart. It is a connection to life."
Lauren Embrey,
CEO and President, Embrey Family Foundation
"Vista Caballo enables individuals and whole organizations to comprehend what their real potential is–and then change from the inside-out."
Debra Clary,
Director, Humana Leadership Institute
Personal + Leadership Development. Digital + Experiential. Suspend your self perception and you can see the truth of who you really are — not who you have trained yourself to be. This neuroscience and nature combination gives you and your teams a living 360° inside-out experience of your intent and your impact.
KEY FEATURES OF THE HYBRID EXPERIENCE
Align your intent with your impact

Experience in real time the power of intention + presence

Work hand in hand with the horses-living sensors for your ability to be present.

Experience the sustained change that comes from elevating subconscious thinking to conscious thinking
Become accountable in new ways

Gain awareness of your decision-making style outside of your comfort zone.

Learn what you need to lead yourself and your teams forward with greater confidence and less stress

Learn how to identify and address where the gaps are and open your mind
THOSE THAT HAVE COME BEFORE YOU
"As a businessman…I can see there's a direct application in managing people… What it really is, is an experience that puts you in a different frame of mind– and then you see all the ways that same frame of mind can lead to different parts of your life."
— Bruce Eames
CEO, Quantlab Financial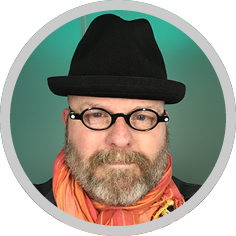 "To say that any of my senses, passions or visions were 'renewed' in any way would be totally inadequate and it would be an absolute disservice to its reality. I can say with utter confidence that this approach is unique, disruptive and pivotal.
That's a benefit to my life because that's what I aspire to for my own life and work, and I don't have even one nanosecond to spare, let alone waste, on anything less."
— Tim Jahnigen
Founder, One World Play Project