FOR ORGANIZATIONS INVESTING IN THEIR LEADERS AND THEIR TEAMS TO TRANSFORM THEIR FUTURES AND FULFILL THEIR MISSIONS.
Vista Caballo is an award-winning, international human and leadership development center for leaders whose mission and purpose it is to drive and lead positive change in our world.  We are located in the Great Sage Plains of Southwestern Colorado.
We are a certified B Corp who works with visionary, people-centric leaders ready to take action and lead themselves and their teams through change.These leaders know that it is only through the power of self-discovery and personal transformation will we be able to propel perceptive human solutions to our social and environmental problems.
A PRACTICAL APPLICATION THAT WORKS IMMEDIATELY IN THE SHORT TERM AND SUSTAINS FOR THE LONG TERM
We equip mission driven leaders and their teams with our proven, science-based system.  Perspectives and mindsets shift. Goals and missions are achieved at an accelerated rate.
Our system unlocks clarity, certainty, immediate unprecedented growth, performance and ROI. Leaders and their teams see blind spots, access their potential as individuals, transforming their teams and their company, and in doing so, become unstoppable.

" I really connected with this tool and this program. It's driving me to the next tier of performance. It connects on multiple levels, from the individual through to the group, centering the individual and helping people perform. No team is going to perform if each individual isn't present and ready, and that's what we've seen as really unlocking performance in this program."
— Jostein Solheim,
Global EVP of Wellness, Unilever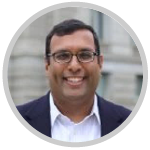 The best way to reach your and your organization's goals and to drive high performance is to ensure that people are operating from a sense of purpose, refreshment, and rejuvenation. Vista Caballo impressed me with its expertise and systems for driving large impact. Both The VistaKind and The StillPoint Experiences equipped our team to reignite the practice of taking care of one another by honoring the art of taking a break, deepening our levels of learning and challenging us to shift our perspectives to unlocking our greatest potential. These products are filled with so much intention, compassion and opportunity to lean into being uncomfortable and not place our minds in a box. I am so grateful to be a part of the continuous transformation of my growth, the team's growth and the growing impact on our organization.
— Vishal Patel,
President of Global Markets, Duke Corporate Education
THIS IS THE TRANSFORMATION YOU'VE BEEN LOOKING FOR
 PERSONALIZED HUMAN AND LEADERSHIP DEVELOPMENT THAT GIVES YOU ACCESS TO YOUR UNTAPPED BEST AT YOUR EDGE.
GIVE POSSIBILITY AND SUCCESS A WHOLE NEW MEANING.  
 You are a high achiever or a high achieving company who is ready to fulfill your mission and your intent as a leader in your industry and as a human being. You operate at the top of your game but you know there's more.
You are looking for a methodology that optimizes and delivers immediate results with long term gains. You know that the best way to reach your goals is to equip your leaders and teams to access and unleash their human potential. You want a system that transforms. A system that works. Learning that grows and sustains. An experience that re-energizes and reinvigorates the understanding, meaning of and purpose of life. An experience that cuts right to the chase, leaving you, your teams, and your company centered, energized, passionate and unstoppable.
Vista Caballo delivers that experience.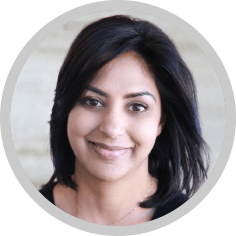 "This work is profound. It reacquaints us with the knowledge that we can fully operate on levels that the modern world has disconnected us from. Learning through honest, simple actions and interactions, calibrates our internal compass on deeper levels creating new levels of confidence in our decision-making."
— Lopa Mehrotra,
Educator, Social Entrepreneur, Non-Profit Executive Leader

"This experience has exceeded every expectation that I had. This (experience) goes through every layer of compassion. It's the most transformational experience I've ever been apart of. You get a behind the scenes look at your own drivers. My intention in coming here, what I thought I was going to learn, paled in comparison to what I got."
— Alfonso Montiel,
CEO, The Lemon Tree Trust
We provide the SYSTEM.
You choose the application.
Innovation/Change Readiness
Give people the choice to be automatic or innovative. Equip them to be the latter and they will love you for life.

Create feelings of confidence and safety to step into new challenges. Company challenges now become catalysts for developing innovative thinking.

Get your people buying into change – watch this shift transform your company from the inside out.

Illuminate biases and blind spots – the real reason you can't access ideation or see solutions. The world becomes everybody's oyster.
A system that is easy to implement, expands and connects to your other teams using the methodology. Keep the flow going. Enjoy the ROI of that.

A system that keeps people developing their growth mindset together. Notice the conflict diminishing and team cohesion increasing.

A system that keeps your teams engaged, learning and growing. Enjoy your teams having fun with their work.

A system that provides new ways to connect and communicate. Decrease stress. Increase resiliency.
A system to teach you how to access new thinking vs using habitual thinking. Imagine feeling awake, confident and alive all the time.

A system to artfully challenge what's possible.

A system to get and stay ahead of the game – to play where there's space.

A system to drop in on the insights to solve problems in an instant. Use your energy to break new trails rather than being stuck in the weeds.

A system that provides time just for you so you can think straight again.