THE STILLPOINT EXPERIENCE
 WHAT IF EVERY DECISION YOU MADE 

WAS THE RIGHT ONE

?
IMAGINE THE IMPACT OF THAT 
  Our transformative technology, The StillPoint Experience, is a science-based digital tool that identifies how you make decisions subconsciously when your are outside of your comfort zone and equips you to shift to the mindset you need to use in a conscious state to solve your most daunting challenges in 21-days or less.
For people, leaders and their teams who want to change, love  to learn, who are here to be their best, those seeking to access and use their potential, the StillPoint Experience provides a unique, proven, dynamic learning and development experience. Unlike other products that provide a static snapshot, the StillPoint product allows you to re-calibrate and grow dynamically while solving your most daunting challenges in real-time in only three minutes a day.
Rather than focusing on specific abilities The StillPoint Experience focuses on increasing the quality of decision-making when you are outside of your comfort zone, expanding thinking and mindfulness in any situation. Learning happens while working on real-time challenges, not simulated situations, so results are instantly beneficial to the business, the team and the individual.
With the clarity that comes from knowing your blind spot and elevating your subsconscious thinking to  conscious-thinking you can make bigger, better, bolder decisions on the fly, confidently and get where you want to go in three weeks or less.
KEY FEATURES OF THE STILLPOINT EXPERIENCE
 A dynamic, iterative experience that leads you through the four essential stages of learning and identifies the blind spot to what's holding you back from reaching your goals

An evaluation that takes less than 15-minutes, provides personalized learning modules and a progress chart to see your results real-time

Provides a download of your results immediately upon completion of your evaluation.

Brings awareness to the thinking behind your thinking
Provides a structure to become your own benchmark against which you chart your own progress

Provides informative prompts delivered daily to help you stay focused. Turn them on/off at will

Provides three 21-day sprints including assessments and science-based, 3-minute daily practices to develop different cognitive abilities with every sprint
THOSE WHO HAVE GONE BEFORE YOU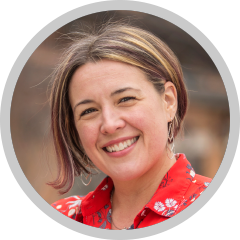 "The art of leadership is all about finding balance in a dynamic landscape.
I was surprised at how quickly I experienced shifts in my thinking and behavior. I didn't have to build complex new practices into my daily life to get results. I loved learning and experiencing the modern science behind this experience. It brings about learning and embeds itself very quickly."
— Stephanie Lowe
Director of Talent Development, Seventh Generation
"Business moves very fast today and requires a leader to be constantly 'on'. But there's a difference between being on and being on 'automatic'. The StillPoint Experience allows one to step back to observe oneself and adjust on the fly to improve performance. It has changed my approach to how I deal with issues or challenges. Solutions now appear much more readily than before."
— Arnold Ambiel
COO, One World Play Project
"This has been a real self-discovery and profound development journey. During the past year, I learned how to appreciate and boost my curiosity to new unforeseen levels and see numerous growth opportunities ahead. Change is real and I can't stop now wanting to learn.
In my lifetime I have often been exposed to human development experiences; this one has been a truly long lasting one, and the journey continues!"
— Pier-Luigi Sigismondi
Worldwide President, Dole Packaged Foods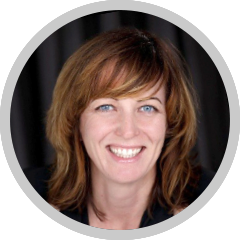 "The StillPoint process goes well beyond Myers Briggs, DISC, Gallup, or any of the hundreds of methods to create strength and change in an organization's culture. This process gets to the heart of a person's make-up and expands their thinking, consciousness, and mindfulness. We have seen more innovative thinking, better decision making and an overall shift in positive communication.
I am thrilled with the outcomes of our team work and grateful for the honor of working with Lisa, her team and The StillPoint Experience."
— Sara Harding
COO, Spirituality & Health